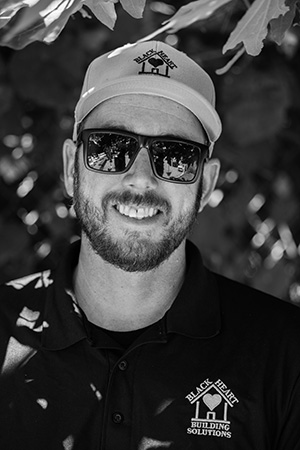 My name is Dan and I build.
My dad was a builder and drywall contractor and I spent many summer days helping him out on jobs. As I grew older I developed an interest in building my own stuff from models then on to bigger things. In High school I was a welder and I felt that that was my calling. I enlisted in the Marine Corps in 2001 before 9/11 happened so that I could get money for school to become an underwater welder and salvage diver. The way the political tension in the world was going after the 9/11 attacks had me going to war instead of school. When I wasn't deployed overseas I still made extra money building and repairing homes for friends to make extra money.
In December 2016 I left the USMC for good and I could be happier. In September 2017 I started Blackheart Building Solutions. I named the company after the first Unit I was with as a young infantry Marine. I was a part of a legendary unit called Fox Company Blackhearts. We were a part of Second Battalion, Fifth Marine Regiment, which is also one of the most decorated units in the Marine Corps. It was a transformative time of my life and it had a profound impact on who I am today.